What Are Social Media Proxies?
SMP are virgin proxies never been used before to any social media networks. This is very important because marketers can buy them safely and used them to connect accounts to their desired social network. These proxies are specifically designed to be used on social media networks. We offer you the choice of multiple cities and multiple subnets.
These Proxies can hide your real IP address online. If you are going to manage multiple social media accounts on different proxies you will need to use proxies, they have less of a chance to be blocked.
Why Should You Use  Proxies?
These proxies are private proxies, only one client will have control over proxies. Another benefit brought by SMP is mitigating the risk of the simultaneous banning of multiple accounts by protecting each account connection.
Our advice is to use one account per proxy.  You can use a proxy to run multiple social media accounts but it's very important to not put all accounts under one proxy. By doing so, the social network traces all the accounts back to a single IP address and can lead to all accounts getting banned. This problem can be avoided by using  different proxies for all social media networks.
Building up your social media accounts have to be done with intelligence. You must create unique information for each account because if you create the same information  and  content for each account, the social network will realize that you are up to something. Not being able to do so will also ruin your proxy protection.
Another reasons to use these proxies:
You can improve the security of your personal information by using proxies. It operates fast, reliably and effectively.
It provides 100% Anonymity. Your IP address is hidden when you are using a proxy so no one know your identity.
With a proxy, you can bypass restrictions by certain platform. There are no risks of getting blocked.
It engage in social media sites worldwide. Provides flexibility to create multiple accounts for marketing.
Instagram Automation Tools
SMP can be used manually through an Internet Browser or with social media automation tools. Our  Proxies can be used with: Jarvee, FollowPlanner, MassPlanner, Instazood, Gramulitzer and all social media software's.
Ticketing Proxies
Buy reliable and anonymous Ticketing proxies today for cheap. Hosted in the US data centers.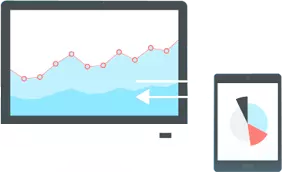 1000mb/s Fast Servers

Unlimited Bandwidth

Non Sequential IPs

99.99% Uptime Guarantee

High Anonymous Proxies

3 Days Money Back Guarantee
Classified AD Proxies
Buy reliable and anonymous Classified AD proxies today for cheap. Hosted in the US, Canada and Europe data centers.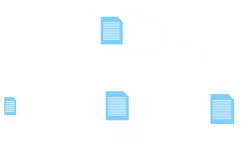 1000mb/s Fast Servers

Unlimited Bandwidth

Non Sequential IPs

99.99% Uptime Guarantee

High Anonymous Proxies

3 Days Money Back Guarantee